Powered by BPC Performance Coaching and MHBC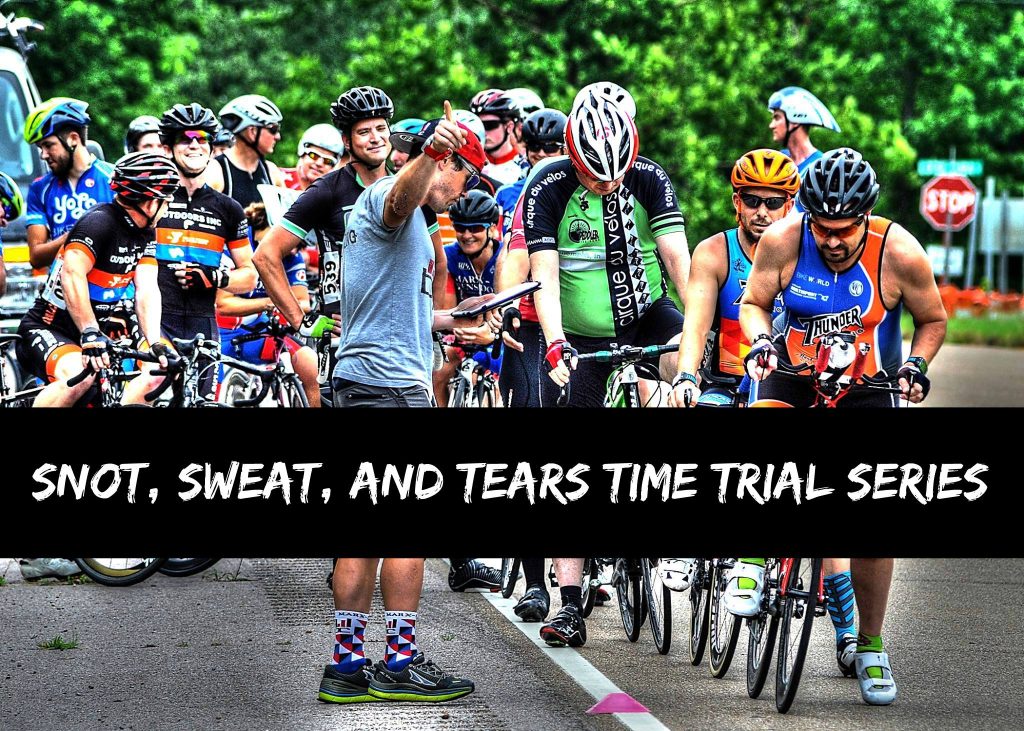 Registration for the March 28th Time Trial Now Open – sign up for the entire series and save some $$$:
In 2017 we resurrected the local Time Trial Series and had a great time doing it. So, we're bringing it back again!
Not sure what a time trial is?
Riders start at 30 second time intervals and complete the course as fast as possible. No drafting, no course cutting, just you against the clock. And yes, there will be snot, sweat, and the occasional tears shed when battling mind and body!
This is a low key event, great for beginners, with the goal to bring the Memphis endurance community together to challenge each other and then trade war stories over some food and drinks after.
Dates (Click on the date you want to participate in. Each link is for a different date.):
Categories:
Full Aero - All aero equipment allowed.
Non-aero "Eddy Merckx" (No aerobars, time trial bikes, disc wheels, skinsuits, or time trial specific helmets are allowed)
1st timer Full Aero - If you have never participated in a road racing event.
1st timer Eddy Merckx (No aerobars, time trial bikes, disc wheels, skinsuits, or time trial specific helmets are allowed).
New in 2018 - "Fat Tire" Mountain Bike Division.
Details:
Ride day registration opens at 4:45 pm and closes at 5:35 pm.
First rider off at 6:00 pm.
Riders will go off at 30-second intervals.
No drafting is allowed. This is you vs the course vs the wind vs the clock.
No aerobars, disc wheels, skinsuits, or time trial specific helmets are allowed in the Eddy Merckx Division.
Price:
Hightailers Member - $10 (Day of $15)
Non-Hightailers Member - $15 (Day of $20)
Online registration closes at 10:00 am on the day of the event.
Day of event registration and sign in will take place at the parking located at 7533 Independence Road, Millington.
Course Details
Time Trial Distance: 10 miles
Time Trial Route Map: https://ridewithgps.com/routes/21237498
Preferred Event Parking:
Local rider Hays Patrick has offered up his large plot of land for parking. Note: it is about 3 miles from the event start on lower traffic roads. A great way to get a good warm-up and cool down in. Afterwards, everyone is welcome to kick back, swap some stories, enjoy a cold beverage (bring your own drinks) and relax for a bit before heading on home.
Address to Parking - 7533 Independence Rd, Millington, TN, 38053 - We strongly encourage everyone to park and set up here. Please DO NOT park on the course.
Map for route from Parking to Event Start - https://ridewithgps.com/routes/22127429
Location of Event Start:
Riders start at the north end of Watkins, heading south, right near Shelby Forest. They will turn around at the midway point and return back on the opposite side of the road, heading north. All traffic laws apply! This is NOT A CLOSED COURSE. Keep your head up and only change lanes and complete the U-Turn when it is safe to do so.
Use this address for Google Maps - This is the address for the corner store gas station that is right across from the start line - 7534 N Watkins Rd, Millington, TN 38053
IMPORTANT:
The goal for this event is for you to test yourself against yourself and the course. There are no awards that are being given, other than the high-fives that are free with completion!
This is an open course. Keep your head up and know that cars are not going to be yielding to you - you must yield to them.