Memphis Hills Skills Run Clinic:

September 24th, 2016
If you are a runner, triathlete, or even a cyclist doing some cross-training - you do not want to miss this. Learn to run hills faster and more efficiently by maximizing your mechanics. You body will thank you.
Here's a look at ALL the details:
Hills Skills Running Workshop
Date: 
September 24, 2016
Location:
Trinity Baptist Church, 8899 Trinity Rd, Cordova, TN
Start Time:
8:00 am to 10:00-ish am
Ages:
 High School and Up
Coaches:
Ben "Dadgum" Knoernschild, Chris "Biscuit" Winter, Dale "Quads Malone" Sanford, and Bryant "You Have to Attend to Hear My Nickname" Funston
Here's a look at the full itinerary:
8:00 am: Check-in and discussion of what we will be covering.
8:10 am: Break a sweat and wake the body up with a Dynamic Warm-Up
8:25 am: Time to talk about your body...body position that is.
8:30 am: Drills to emphasize and reinforce proper body position for hill running.
8:55 am: Quick break to hydrate.
9:00 am: Short discussion on direction of force production and why it's so important.
9:10 am: Drill progressions and hill work to really dial in proper force production.
9:35 am: Coach discussion and demo on leg extension.
9:40 am: Drills progressions to emphasize proper leg extension and heel recovery.
10:00 am: Clinic is over and you're free to head home a much faster and more confident hill runner.
We'll stick around to answer any questions.
Want to learn more about the 3 Keys to Hill Running Domination that we will go into much greater detail at the clinic? Check out this video we made just for you.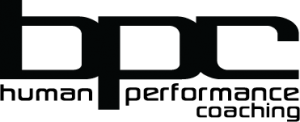 Who we are:
Certified and experienced coaches who have worked with hundreds of runners and triathletes of all ages and ability levels. First time 5k'ers, Boston Qualifiers, Kona Qualifiers, Duathlon National Podiums, State Cross Country Champs, and everything in between!
Everyone says that, right? Follow links for detailed info: