Don't be a Dope(r) – Increase your supplement IQ
|
Dope is whack! And so are DOPERS. To help ensure that you aren't whack, or even worse, a CHEATER AND A LIAR, here is a great website we ran across.
Snapshot directly from there "About us" page: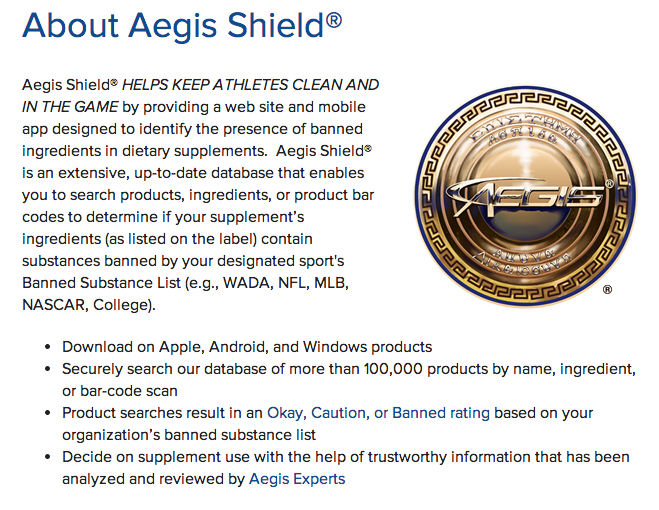 Remember, the old excuse of, "I didn't know it contained a banned substance…" doesn't work. Know what is going in your body!
The website will provide three different forms of feedback depending on what is on the ingredient label of the selected product. Note: if an ingredient is not listed on the label, but is still added to the product, this website will not pick up on it.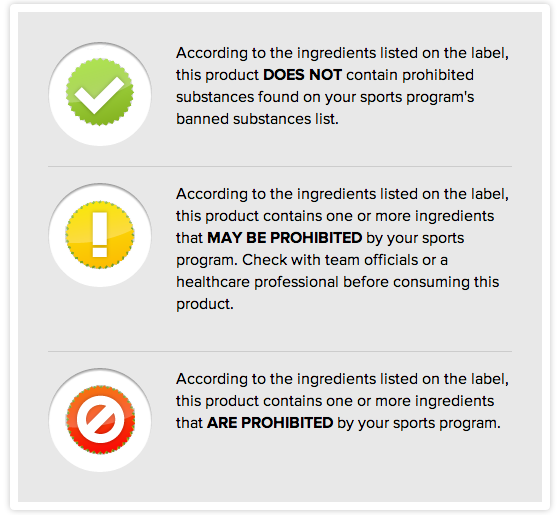 You can either search for a specific product, or click to view all products if you have a lot of time on your hands and want to go page by page.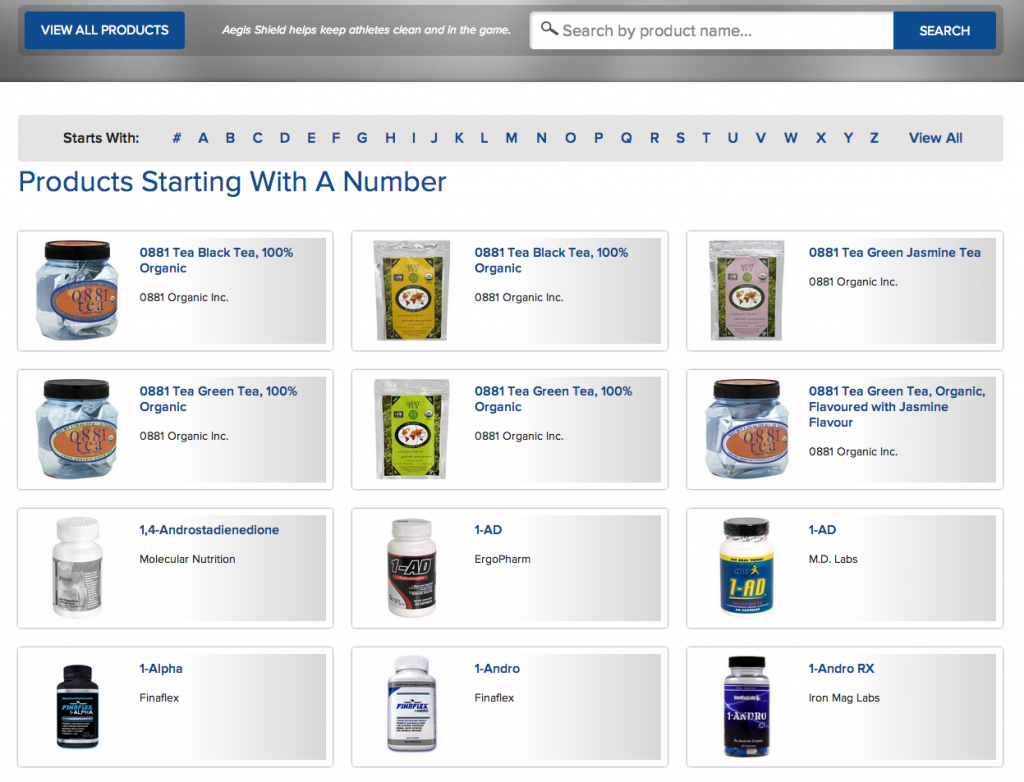 We went ahead and randomly selected an item to see what would pop up. We had a feeling this was going to be a no-go.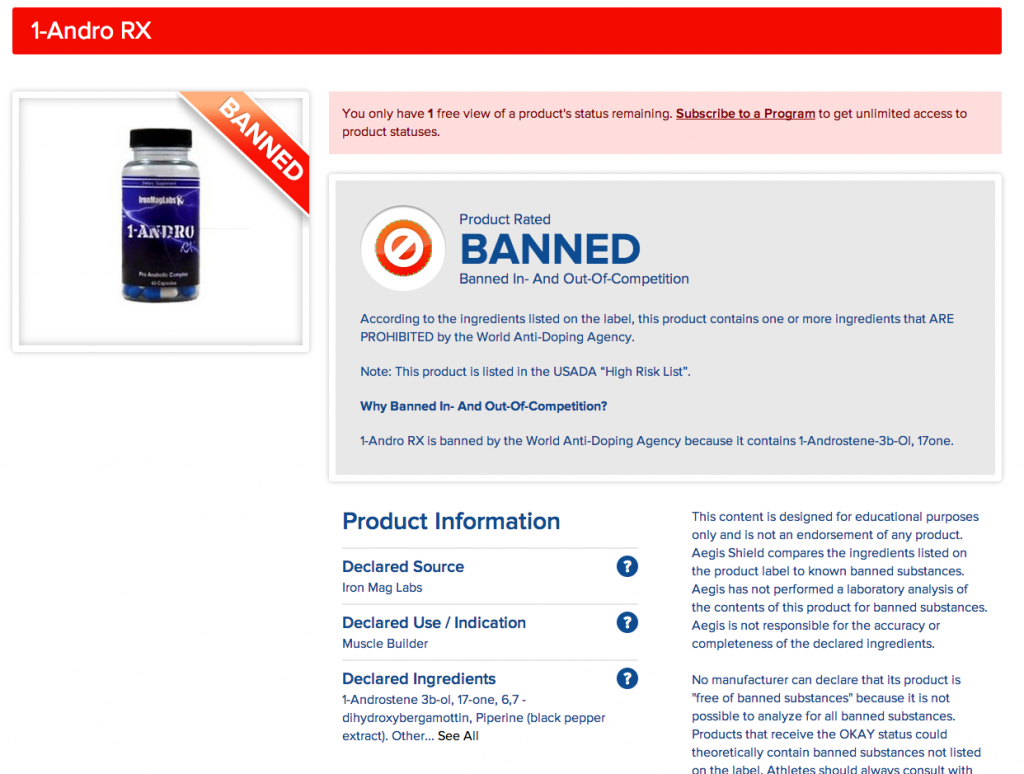 And sure enough…BANNED!
Now you'll notice at the top that we had only one search remaining. This is a paid site, so you are limited in the number of product selections you can make. (Note: we are not getting paid to put this out there, we just find this valuable.)
Upon clicking to find out what subscriptions cost, we found out is was cheaper than a pint at your local brew house.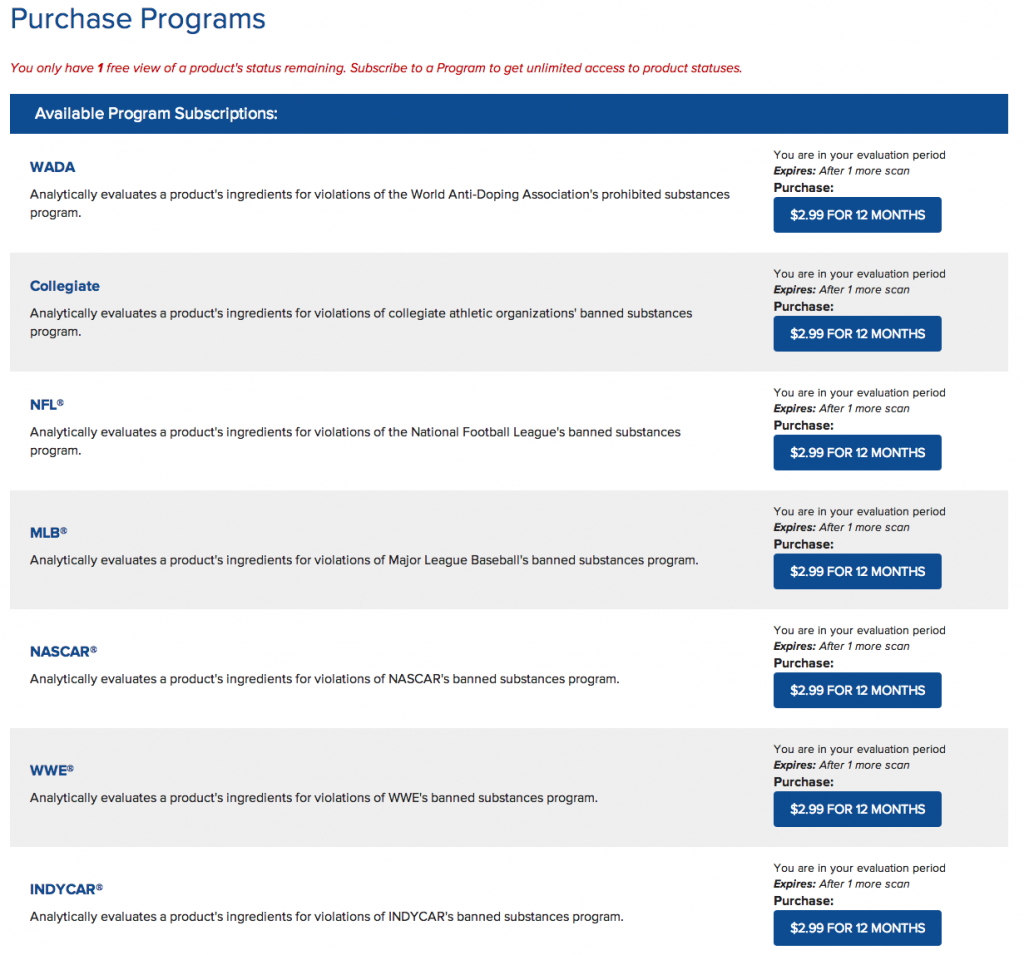 For the majority of our readers, you would likely want to select the WADA subscription if you were signing up.
For any of you Monster energy drink consumers – you're safe from a WADA standpoint…but we aren't saying it's healthy.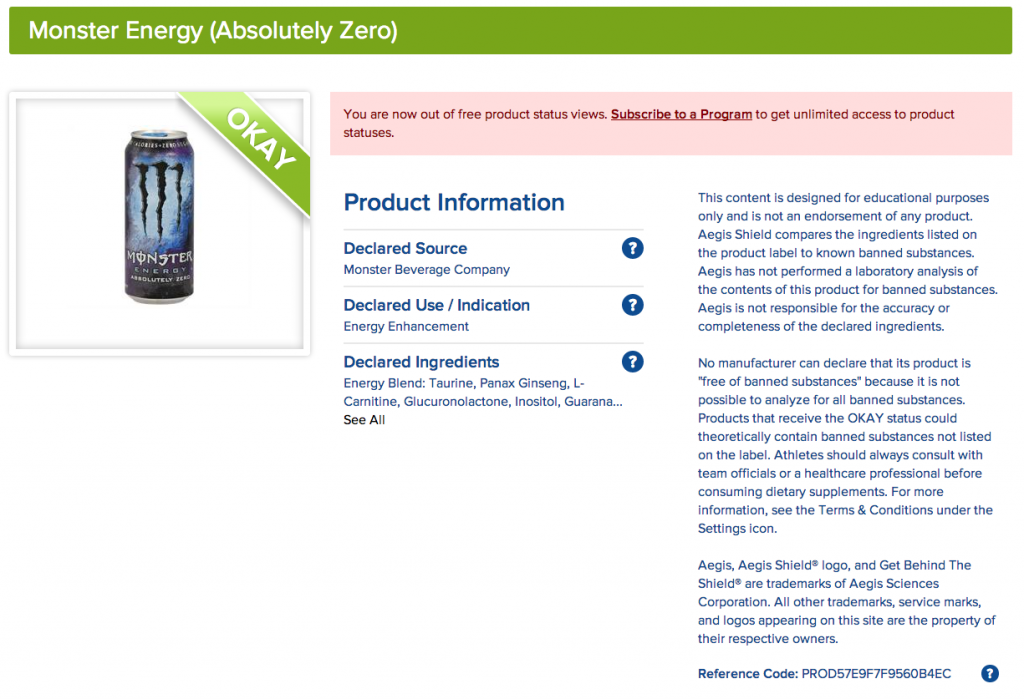 You can find this website at https://www.aegisshield.com/ – the mobile app can be downloaded on that page as well.
Stay FAST and Stay CLEAN!
Leave Us A Comment!
comments