BPC Cycling Boasts an Unforgettable 1st Season
|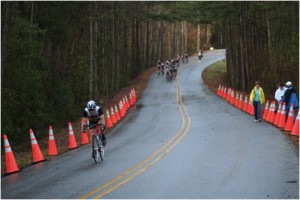 We know it's not exactly over, but we can't say enough about the BPC Cycling Team. When we started this team last November, we had some doubts on how things would pan out. Especially since it was getting colder and less and less people were willing to ride outdoors. However, the allure of racing with a group of people that have a very team oriented outlook was enough to bring the people out of the wood work. All of whom wanted to race, and race they did.
This past winter and spring, the BPC team went from 4 people to 14 people in a matter of weeks. Most of the team was willing to train through the winter in order to have the base fitness to come out swingin'. Those 3 hour "trainer parties" really paid off, and we swept both B races at the Memphis Long Road Race. Throughout the season our guys have also had the opportunity to train along side the Marx-Bensdorf Cycling Team, which is composed of Category 3 riders and above. This allowed our guys to get a feel for the fitness levels they would need to strive for to be competitive in the region.
After that first taste of victory our guys got hungrier and trained harder. The average BPC rider put in around 10-12 racing days, which is more than above average for an amateur. Throughout the season we collected several 1st place finishes in all disciplines and almost never missed an Overall. I think the biggest testimony to our guy's work ethic was the fact that we had 5 athletes upgrade to a Category 3 rider, 4 of which were Cat 5's at the beginning of the season! We also claimed the team points race in the Memphis Crit Series, as well as the Memphis Invitational Cup.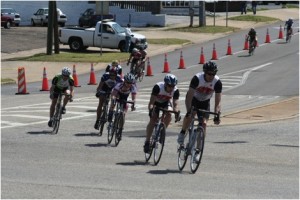 Needless to say we are proud to be working with such dedicated individuals. As the winter comes and goes, the majority of the team will be gritting their teeth in the cold, or trying not to go crazy on the trainer. Some switch to running over the winter to keep the engine hot, and others go to race Cross and MTB. Any which way you look at it, these guys don't stop (unless its a scheduled recovery or transition week).
If you or anyone you know would like to help support the team, please have them contact us and we can send them our sponsorship packet. Sponsoring the BPC Cycling Team brings great benefits and opportunities to get your business out there to the endurance community.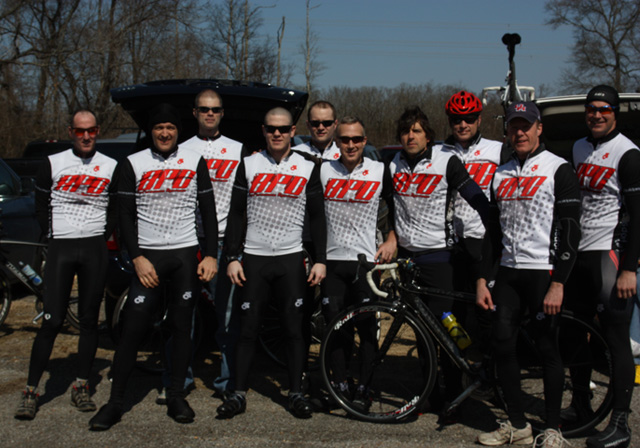 Leave Us A Comment!
comments